Our Gold Protection Plan covers many of the features and benefits you'll find in the Silver and Powertrain plans along with many additional features too.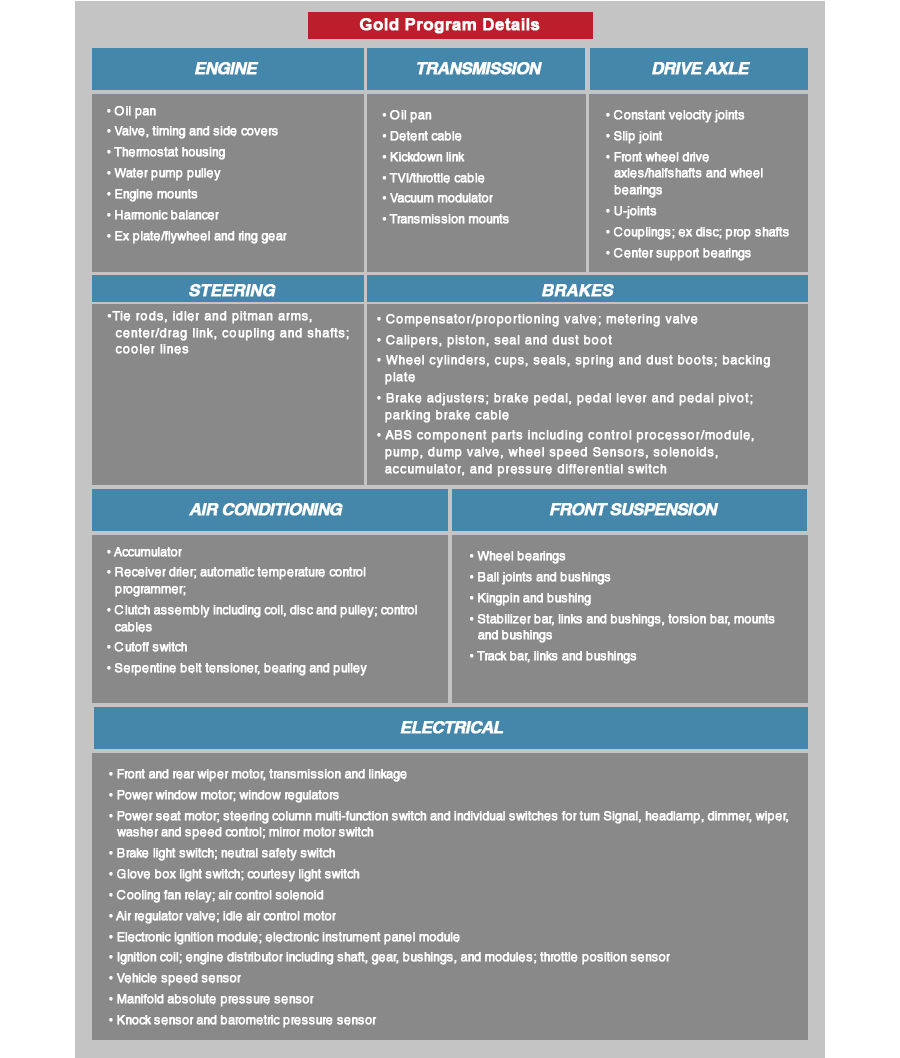 Additional Information:
This optional Vehicle Protection Plan will not pay or reimburse for mechanical breakdowns caused by misuse, abuse, negligence (including the negligence of any repair facility), improper towing, lack of maintenance of the failed covered part, contamination, overheating, lack of coolant or lubricants, lack of oil viscosity, sludge, restricted oil ow, salt, rust and rust damage, environmental damage or chemicals. No payment or reimbursement for burnt valves, worn or carbon fouled piston rings, the correction of oil consumption, or any repairs for reduction in engine efficiency that must be performed on your vehicle. See service contract for additional details.